A week or so ago i was contacted about helping to promote a challenge set by the charity
ShelterBox
to
Go Off The Grid
for 24 hours.
ShelterBox provide emergency shelter and supplies to families that have been effected by natural disasters and conflict across the globe. They hand deliver boxes filled with the tools they need to survive such as tents, cooking equipment, solar lighting etc and help them rebuild their lives.
It has provided help and hope following some of the world's most devastating disasters: Haiti's earthquake in 2010, Japan's Tōhoku earthquake and tsunami in 2011, the floods that wreaked havoc in Malawi and Malaysia in 2015, Typhoon Haiyan in the Philippines in 2013, and the two massive earthquakes that shook Nepal in 2015.
Diane and Yokimi in Fiji by their ShelterBox tent
It has also been there to help rebuild lives during conflict. It has brought shelter to the homeless in Syria and its neighbouring countries since 2012, provided refuge for families fleeing terror in Niger and Cameroon, and respite on the Greek islands for thousands of weary families on the refugee trail.
After having a look through their website and reading up on what they do, i decided that the best way i can help to promote the challenge is to take part myself.
ShelterBox is funded only by public donations
– it receives no EU or UK Government funding - and has a large number of inspirational trained volunteers who take time out of their busy lives to assess and deploy aid around the world. It is also the only official Project Partner of Rotary International, whose 1.2 million members raise funds for ShelterBox and often provide local support on the ground during a disaster.
Agent M is keen to help raise money for them too so we decided to take part ahead of the planned date
16th/17th July
and share with you all ideas and tips to go 24 hours without electricity.
With a special pardon to use my camera (
for the purposes of promoting the challenge and documenting ideas
),
we will be going off the grid on the 1st of July
so there will be plenty of time for you to
sign up for your sponsor pack
and use some of our tips for your family to survive technology free for 24 hours.
I have set up a JustGiving page and would be eternally grateful to you all if you would be willing to sponsor us and help reach our
target of £75.00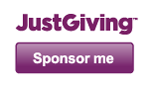 Be sure to pop back at the weekend when I'll be sharing our experience with you all.
Wish us luck :)